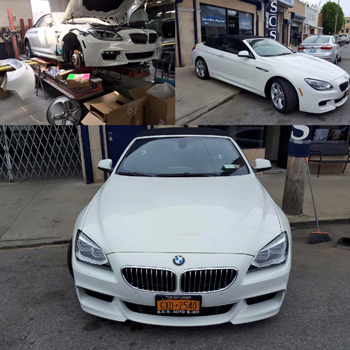 SOS Auto Body of Ozone Park
At SOS Auto Body of Ozone Park, NY, we offer a wide variety of services that are designed to keep your automobile in tip-top shape.
We understand that your vehicle's a major investment and that you work hard to keep it in good condition.
You check the oil and the tires, take it in for regular tune-ups and do your best to be a safe and responsible driver. But we also understand that unexpected accidents happen, and we know that when they do, you want quick and affordable, reliable repairs.
SOS Auto Body of Ozone Park, NY mission is to provide our customers with the best possible auto body repair experience. We are committed to returning your car to its pre-accident operation, safety and value.
So, if your or requires major repairs, call us or set up an appointment online.